Conil is also worth a visit in the winter months and at Christmas time. Touristically, the place is in hibernation, hotels are closed and many restaurants and pubs are also taking a break.
But exactly this original and the focus on restaurants, where in these days not seldom Spanish companies organize Christmas dinners and parties with their employees, we like very much.
And it also has to be said that there is more going on in this year 2021 than there was before the Corona Pandemic.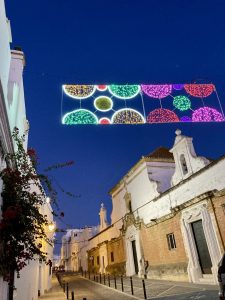 Illuminated streets
All the streets going in and out of Conil are decorated with Christmas lights. Each street in a different design and light pattern, but all nice to look at.

The colourful lights arranged in a spherical shape can be seen on Calle Pascual Junquera.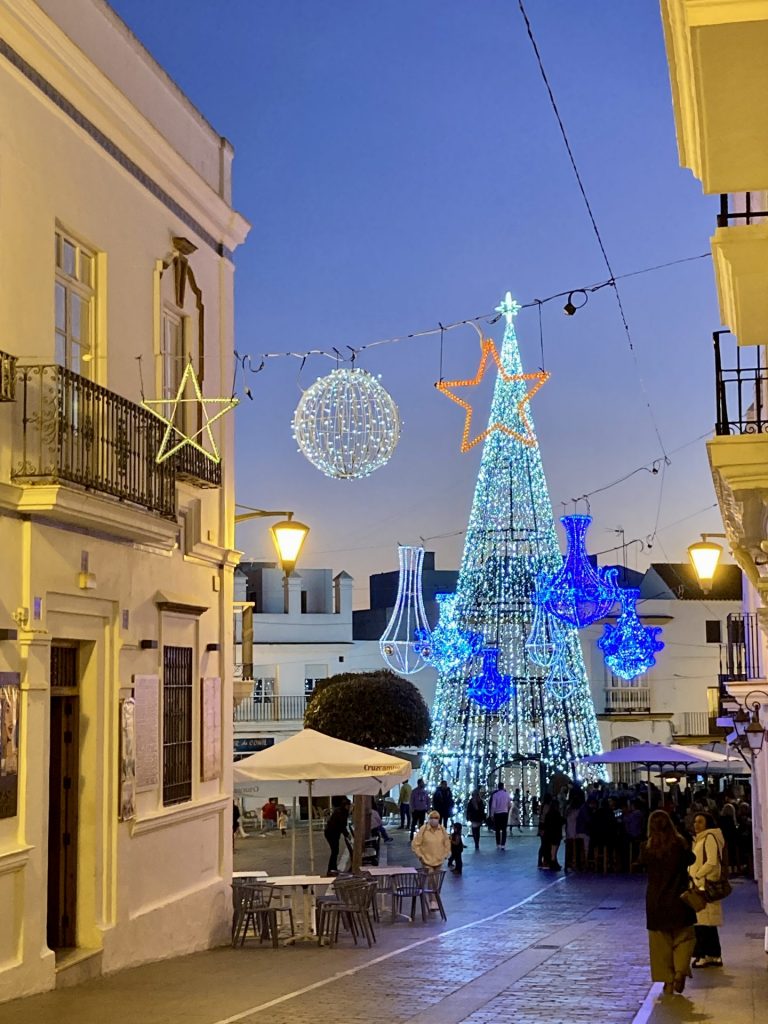 Glowing Christmas tree
On the Plaza de Espana there is the Christmas tree as every year. A frame made of metal, decorated with all kinds of small lights. In the evening at dusk these lights are very impressive and the blue evening sky provides the perfect contrast.
This is also one of the places where you like to meet again in the evening.
Weather-wise, you can expect 15 to 20°C during the day these days. Depending on the wind direction and wind strength, the temperature also drops. In the winter months you have an average of 3-4 rainy days per month.
Then Casa Limon invites you to relax in the house, read and observe nature through the large windows.
Many greetings and see you soon in Conil

Evelyn and Jochen Held